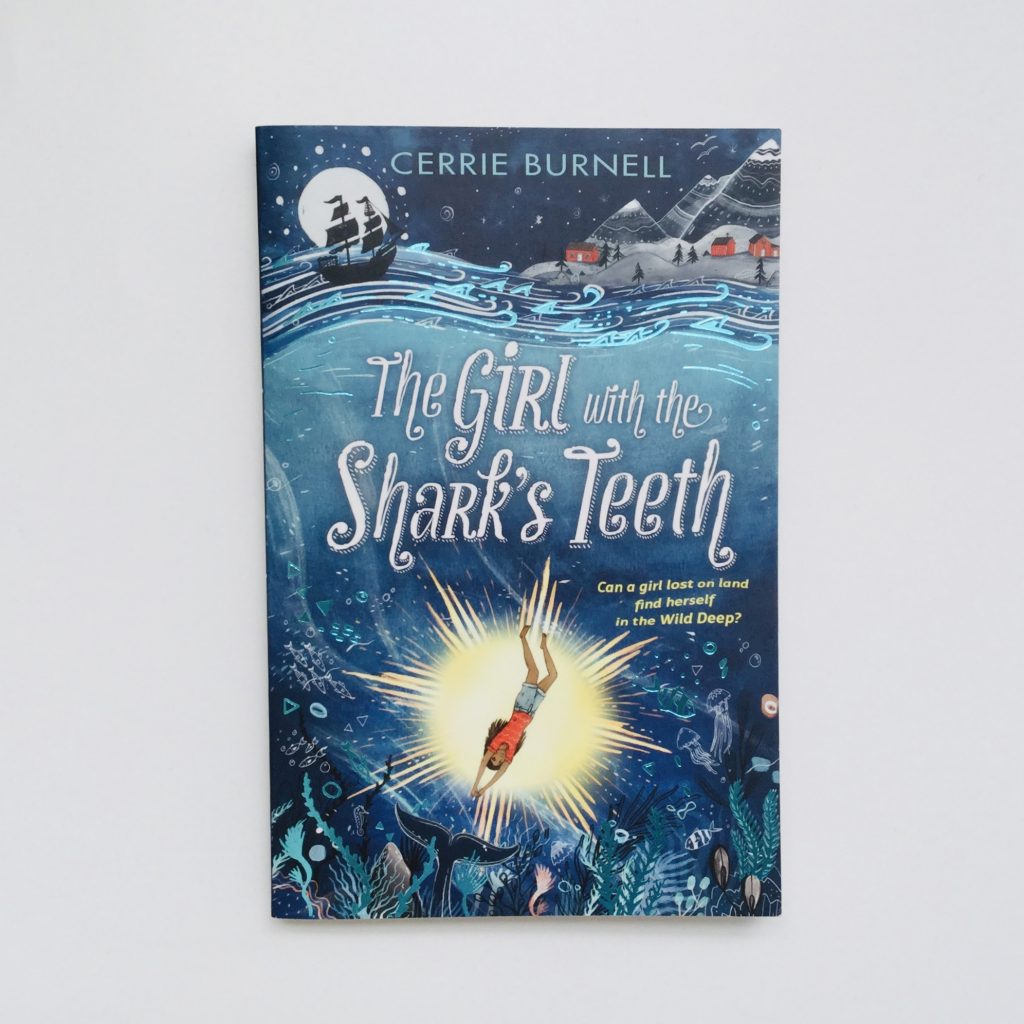 'In the deepest dark, you must be the light'
As some of you will know, Cerrie Burnell has been an author of picture books and young fiction for some time and is a real advocate for inclusion. We were thus expecting good things about her first foray into middle grade fiction – The Girl With the Shark's Teeth- and we certainly haven't been disappointed.
The story centres around Minnow, a young girl who has grown up on a boat and who has always felt more comfortable in water than on land. When her mother goes missing, she embarks on an epic rescue voyage which takes her from England, to Iceland and then to the Carribean. Time isn't on her side, however, so she realises that she has no choice but to travel via The Wild Deep, a mystical and magical ocean that she has heard much about during her childhood – a place where fairytales become reality…
This is a fabulous, magical story, with courage, friendship and self-discovery at its heart. While it has a timeless, classic feel to it, it is bang up to date with its inclusive characterisation. In the thought-provoking foreword written by Cerrie herself, she stresses the importance of readers having characters in their own image to help put them in the heart of the story, and that's exactly what she's done with this wonderful tale. The characters are strong, gutsy and well-developed and the story is pacey and exciting. I shared this with my daughter who was mesmerised by it and for me, Cerrie's beautifully descriptive, lyrical writing made it an absolute joy to read out loud. While it is very early to say, I suspect that this will be one of our stand-out children's reads of this year.
If you can find the time, do have a read of the foreword. Cerries talks about the impact that growing up with a disability had on her, as well as her experiences of being a mum to a young, dual heritage daughter. It's a poignant and timely reminder why inclusion is so important in children's literature. Enjoy!
---
The Girl With the Shark's Teeth
Author: Cerrie Burnell
Illustrator: Sandra Dieckmann
Publisher: Oxford University Press
ISBN: 9780192767547
Paperback: 240 pages