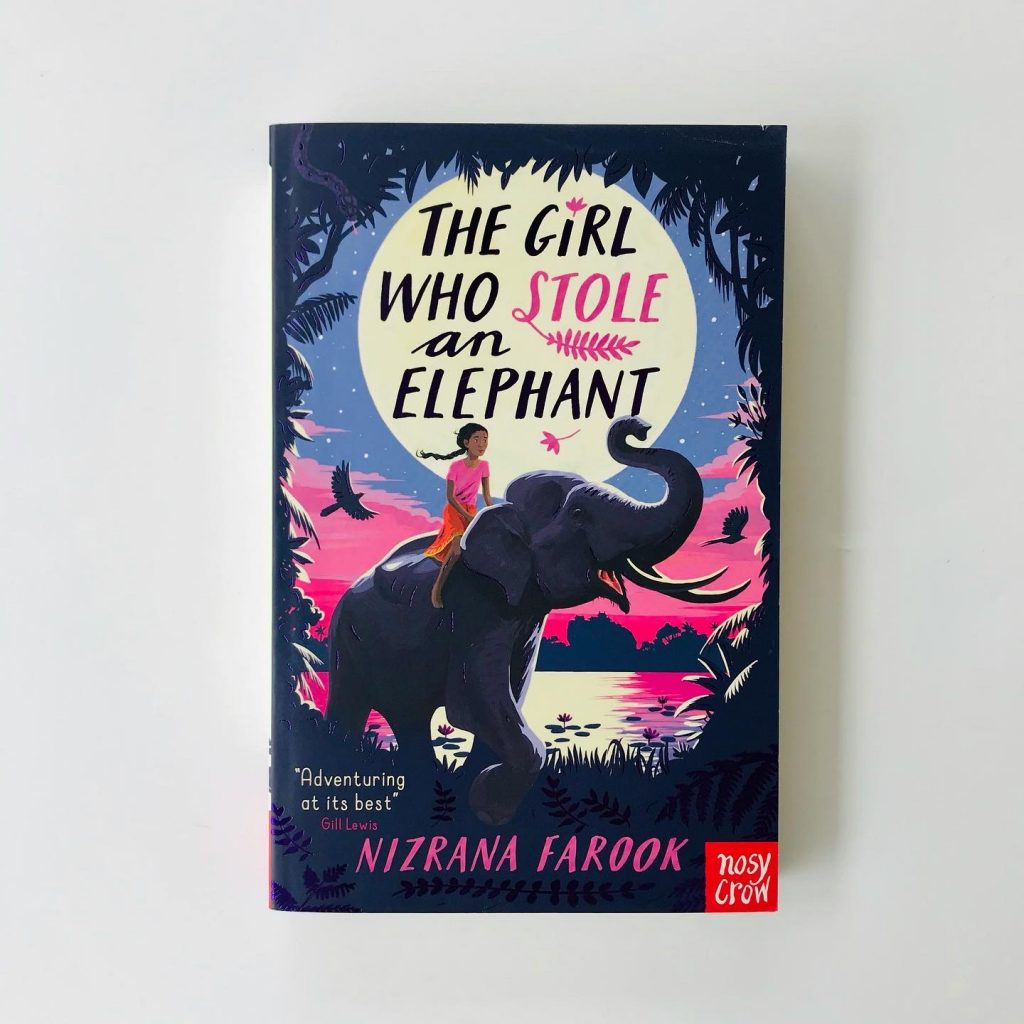 I've been doing some more vicarious travelling during lockdown, this time to the Sri Lankan jungle…
In her small village ruled by a selfish King, Chaya is a modern-day Robin Hood, stealing from the rich to help the poor. One day she goes too far, though, stealing jewels from the Queen and unwittingly implicating her friend, who ultimately ends up being sentenced to death for her crime. Determined to rescue him from his fate, Chaya's dramatic jail break doesn't go according to plan and so she steals the King's elephant to enable an escape into the jungle. Will she and her friends be captured and returned to face the the music, or is there a chance to become heroes?
This is a fantastic, high-stakes adventure for those who like fast-paced stories where danger lurks around every corner. As a lead character, Chaya is not perfect and is suspicious and unkind towards Nour, a young girl who purposely involves herself in the adventure. Over time, though, Chaya begins to understand better the meaning of friendship, internally acknowledging her flaws and accepting Nour for who she is.
The jungle backdrop of this story is fab. The author's descriptive writing brings the place to life so vividly that readers feel completely immersed in the sights and sounds of the setting. I've quite enjoyed visiting this lush, vibrant land, particularly knowing I've not had to return to the obligatory mountainous pile of laundry ?. I'm now looking forward to returning to Sri Lanka with Nizrana's second book: The Boy Who Met a Whale.