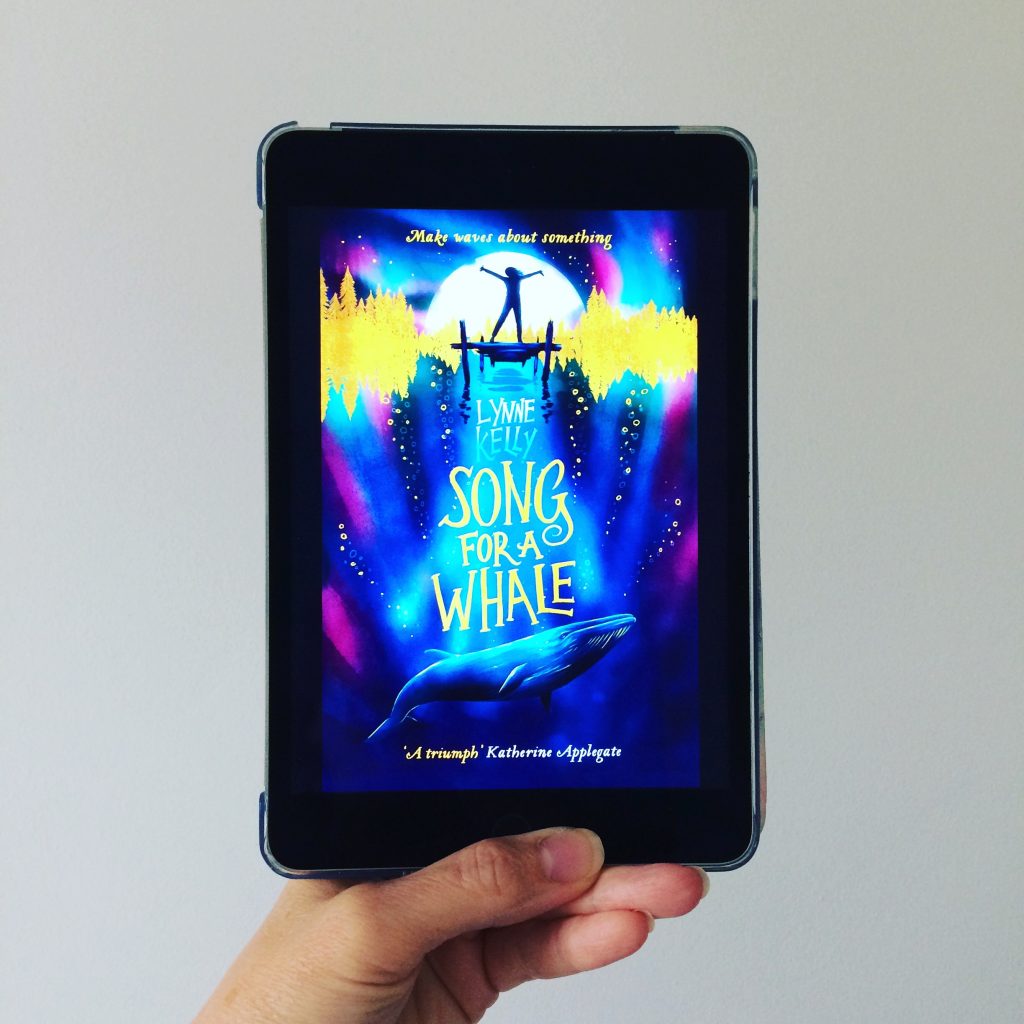 This is a book I read a while ago, and while I reviewed it at the time on my social media pages, I've just realised that I didn't add it to the blog. I thus thought I'd share it today.
Song For a Whale tells the tale of Iris, a 12-year-old deaf girl who, while not allowing her deafness to define her, struggles to make herself heard. After being told of the plight of a whale who is unable to communicate with others, she decides to use her technical skills to try and make a difference to its life.
There are so many things I like about this book. It's warm-hearted, moving and uplifting, has a fascinating STEM theme and touches on many issues including loneliness, determination, acceptance, friendship and love. The most powerful message, though, is the importance of connection, as without it, the world becomes a lonely place. Iris' sense of isolation doesn't just stem from her struggle to feel included by those who can hear clearly, but also by those with the same disability who attend a local school for the deaf (which Iris' parents wouldn't let her attend as they wanted her to be educated in a mainstream environment). These children have adapted standard sign language to enable them to communicate more quickly, which excludes Iris even more, as she can only communicate using traditional signing methods. It is clear, therefore, why she feels increasingly disconnected from everyone around her.

Adult reviewers have commented that the story becomes a little far-fetched at the end, but I think that it's important to remember that this has been written for a middle grade audience (age 9+) and as such, a little poetic license should be allowed. It certainly didn't affect my enjoyment of the book. Indeed, I would say it's a truly super read and I can't wait to share it with my daughter when she's older.

Song For a Whale
Author: Lynne Kelly
Cover Art: Leo Nickolls
UK Publisher: Templar Publishing
ISBN: 9781848126923
Kindle Edition: 306 pages