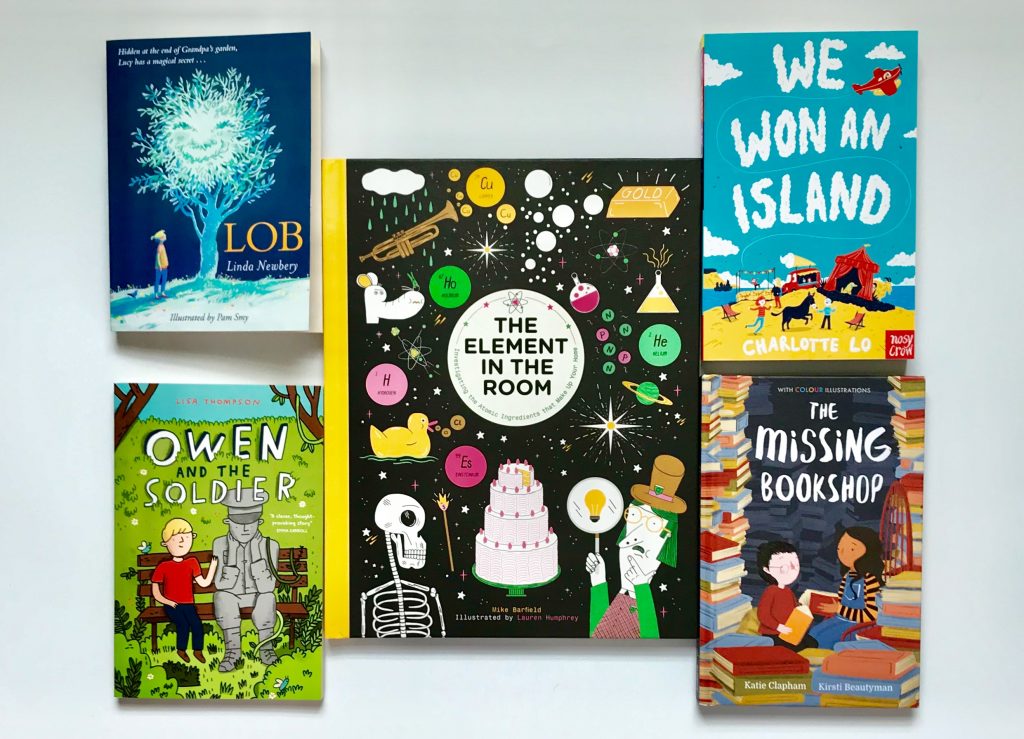 When it gets closer to the Summer I always find it difficult to keep up with longer-length reviews due to other commitments. To counter that this year, I thought I'd post a 'short review' round-up, as it would be such a shame not to share some really good books that I've read recently. I'm going to order the books using the traditional wedding adage 'something old, something new, something borrowed and something blue' as it (rather surprisingly) works very well…
Something Old…
Lob was first published back in 2010 and what a lovely book it is. A re-telling of the Green Man legend, the story touches on the healing and magical powers of nature, placing faith in the unknown and dealing with grief. Aimed at readers aged 7 plus, it has the feel of a timeless classic and is interspersed with both descriptive poetry and beautiful pencil drawings that are reminiscent of my favourite childhood reads. It's a gentle story with a big heart…
Something New…
Published earlier this month, Owen and the Soldier is a stunning, middle grade (8-12) novella by Lisa Thompson, which moved me even more than The Light Jar (and that's saying something…). Owen and his mum are on their own and struggling, but find it hard to ask for help. Stumbling across an old stone statue in the park, Owen finally finds 'someone' to talk to; however, the local council have plans to remove the stone soldier and Owen is worried that he will be left all alone again…
With its distinctive, eye-catching cover by Mike Lowery, this a story about remembrance, the power of communication, dealing with loss and finding the strength to ask for help. Published by Barrington Stoke, it has a dyslexia-friendly layout, typeface and paperstock so that it can be enjoyed by as many readers as possible and has been edited to a reading age of 8. It's a moving, empathic and heartfelt read that you might just need your tissues for…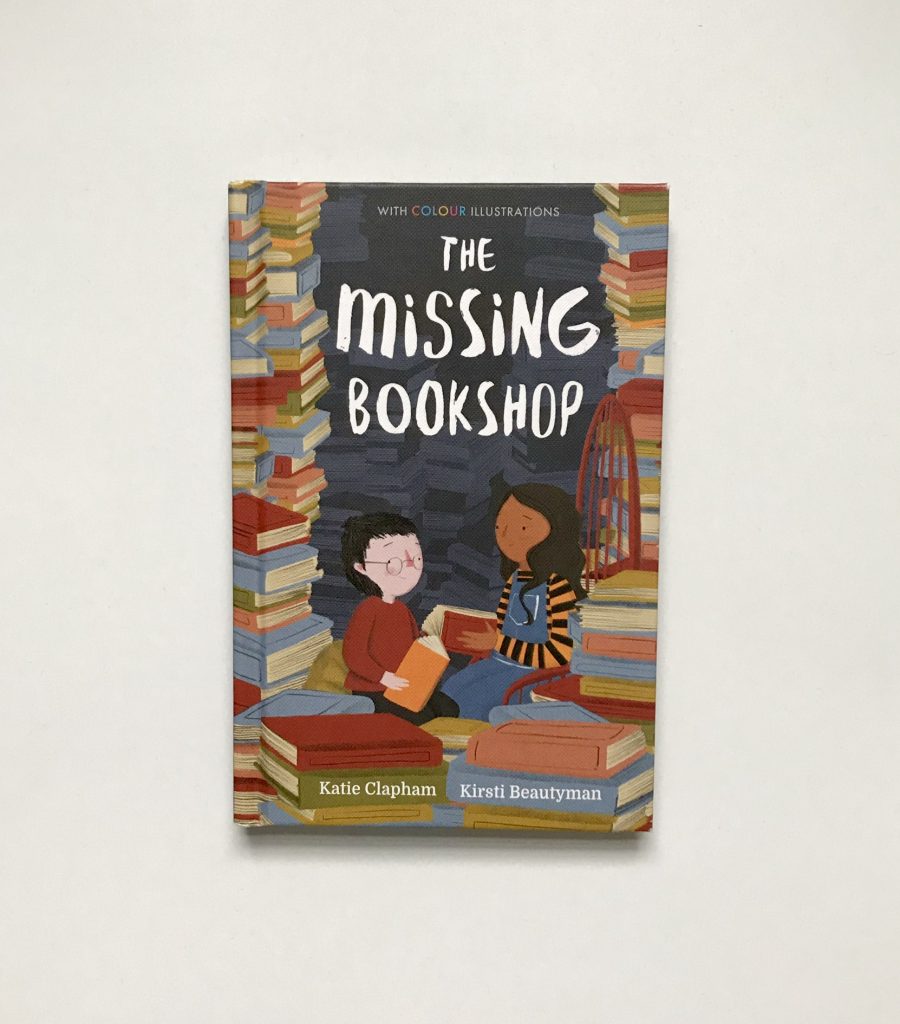 Another newly-released book is The Missing Bookshop, which has been published as part of Stripes' hardback illustrated fiction series for newly independent readers. Millie loves reading and particularly loves Mrs Minty's bookshop. She is thus heartbroken when she finds it closed one day – will ever open again?
This book arrived just a couple of days ago (thank you to Toppsta for our fab giveaway!) and has already been devoured by my daughter. She sat on my bed this morning, telling me just how much she enjoyed it. It's a beautifully written tale, which highlights both the importance of stories and the joy that bookshops bring to our lives. There are full-colour illustrations on ever page and the differing fonts and print sizes create additional interest. We now can't wait for the next in the series…
Something Borrowed…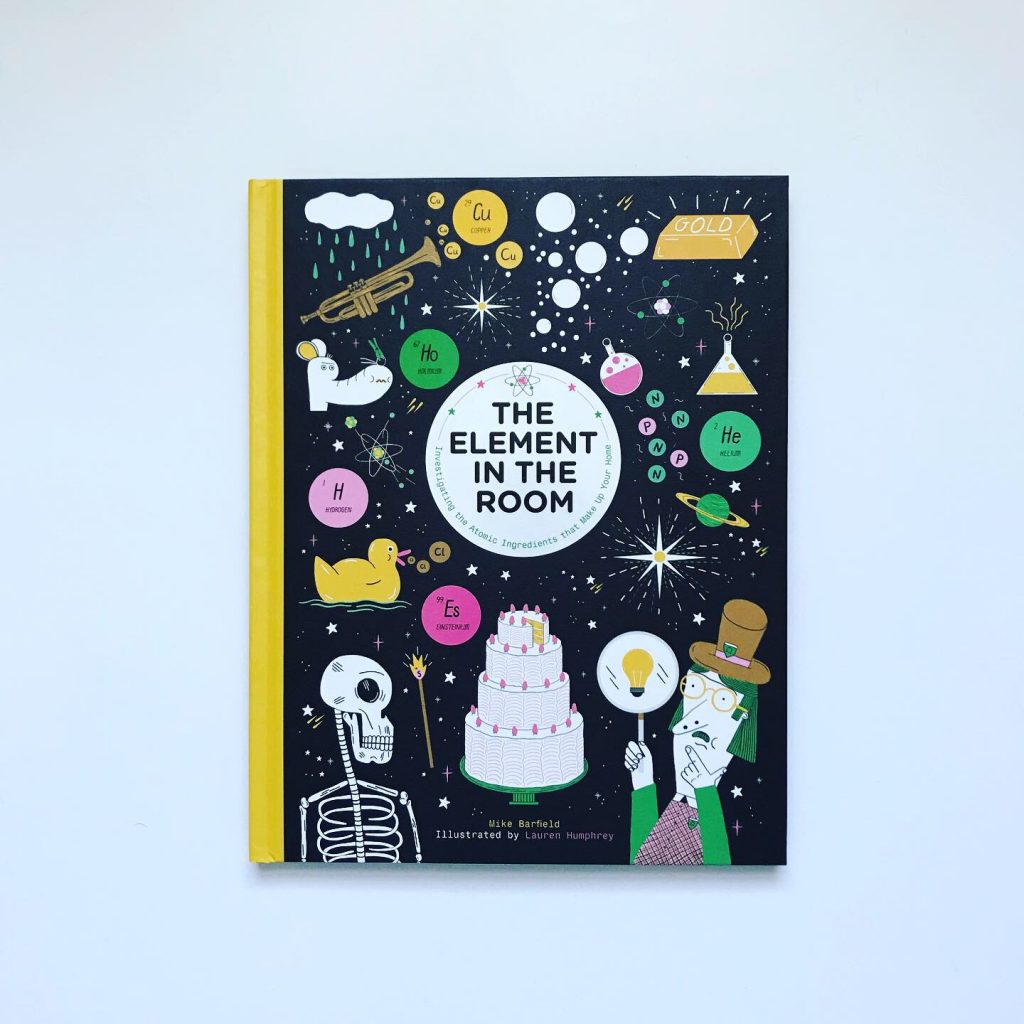 I originally borrowed this from the library and enjoyed it so much that I then purchased a copy! The Element in the Room begins with the famous super-sleuth 'Sherlock Ohms' inviting readers to join him as he investigates the chemical make-up of everyday items around the house. It's crammed full of fascinating facts and the layout is inviting and engaging. I like the fact that the book is well-balanced, so while it will appeal to science fiends, it's also accessible enough for those who just generally enjoy expanding their knowledge by reading factual books. I think this could also be a great companion book for children studying science at school (aged 8 upwards). While my 2 are a bit too young for the book just yet, I keep finding myself picking it up 'for a quick browse' and then suddenly realising that half an hour has flown by!
Something Blue…
I've included We Won an Island under the 'blue' category because of the predominant colour on the cover, not because it's a sad story! This is a warm-hearted and funny story about family and friendship, which also (very lightly) touches on loss and depression. It's full of daft capers, enterprising children, goats and rocking pensioners – what's not to like? A fab, middle grade (8 – 12) summer read…
I've really enjoyed all of these books and hopefully you've spotted something you think one of your young readers will like too. If you like this style of review, then why not pop over to Instagram (Merry_Bookworm), or follow the hashtag #merrybookworm for 'short but sweet' views on all sorts of reads…
_______________________________________

Lob:
Author: Linda Newbery
Illustrator: Pam Smy
Publisher: Jonathan Cape Books ( Random House)
ISBN: 9781780080833
Paperback: 224 pages
Owen and the Soldier:
Author: Lisa Thompson
Illustrator: Mike Lowery
Publisher: Barrington Stoke Ltd
ISBN: 9781781128657
Paperback: 96 pages
The Missing Bookshop:
Author: Katie Clapham
Illustrator: Kirsti Beautyman
Publisher: Stripes Publishing Ltd (imprint of the Little Tiger Group)
ISBN: 9781788950428
Hardback: 96 pages
The Element in the Room:
Author: Mike Barfield
Illustrator: Lauren Humphrey
Publisher: Laurence King Publishing Ltd
ISBN: 9781786271778
Hardback: 64 pages

We Won an Island:
Author: Charlotte Lo
Cover Art: Aviel Basil
Publisher: Nosy Crow Ltd
ISBN: 9781788000413
Paperback: 208 pages