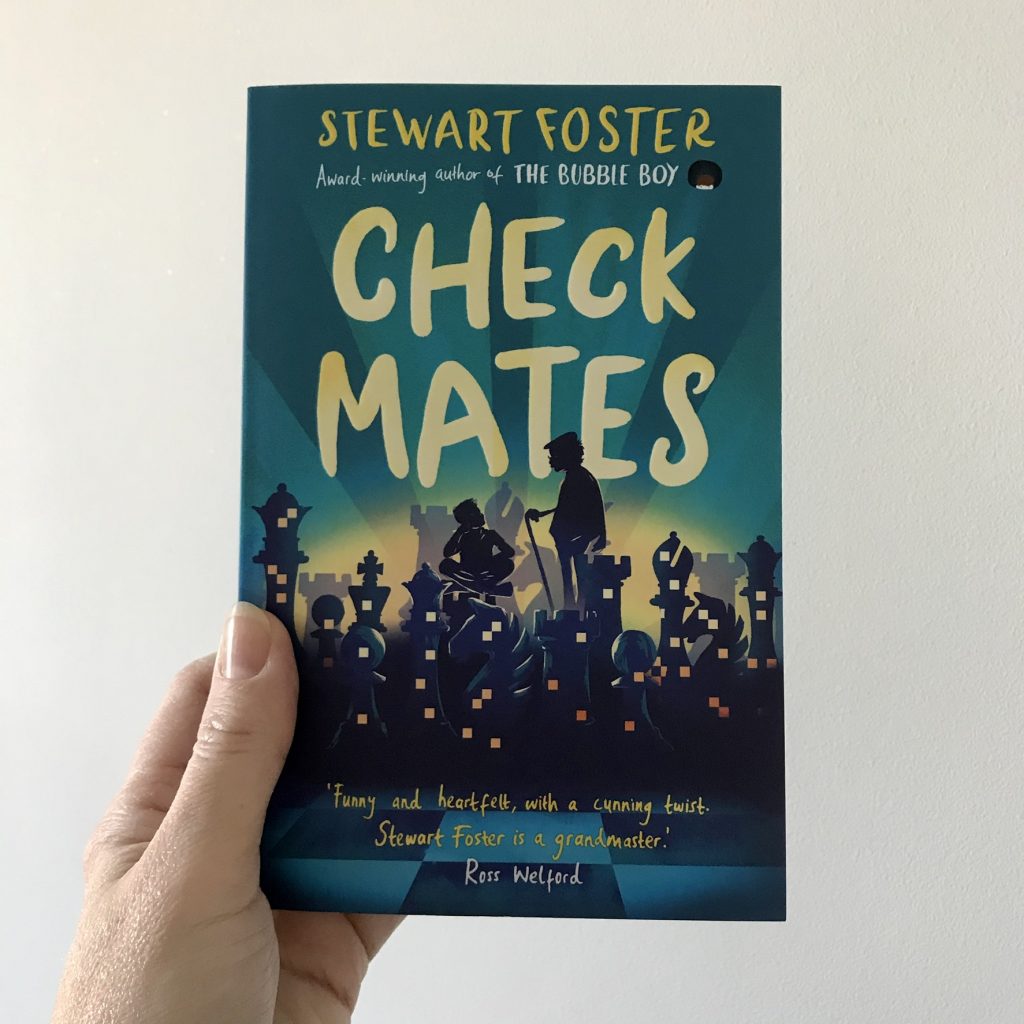 While I pre-ordered this last year as I was so desperate to read it, for some very strange reason it then became buried within my To Be Read pile and has only just surfaced. After now reading it, I am absolutely kicking myself for letting it go unread for so long – do not make the same mistake!
Felix's ADHD makes it hard for him to concentrate and his grades are slipping. Everyone keeps telling him to try harder, but no one realises how difficult I t is. When his mum suggests that Felix spends time with his granddad, Felix can't think of anything worse. His granddad hasn't been the same since Felix's grandma died and he's always trying to teach Felix chess. Sometimes, however, the best lessons come in the most unexpected of places and his granddad soon shows Felix that there's everything to play for.
Stewart Foster's talent as an author really shines through in this outstanding story. There are so many strands to it: the frustration of not being understood, family, friendship, perseverance and trust, plus an intriguing Cold War thread woven throughout. I imagine that the target middle grade audience (aged 9 and above) might focus in more on Felix's ADHD and the impact it has on his life, the nerves and thrill of mastering chess and winning competitions and the historical mystery. For me, however, what really jumped off the pages was the skilfully-crafted, insightful relationship between Felix and his grandfather which, while heart warming, felt very honest with both sides struggling to understand each other at times. Felix's grandfather teaching him how to carry out chores and cut the grass in advance of his chess lessons had echoes of the 'wax on, wax off' scenes from Karate Kid, which really brought a smile to my face. I also loved the message that we can all learn from one another, regardless of age. This is an utterly superb read: it's now taken a coveted slot on my 'favourites' shelf and I don't see it getting knocked off any time soon.
Check Mates
Author: Stewart Foster
Cover Art: Leo Nickolls
Publisher: Simon and Schuster Ltd
ISBN: 9781471172236
Paperback: 352 pages