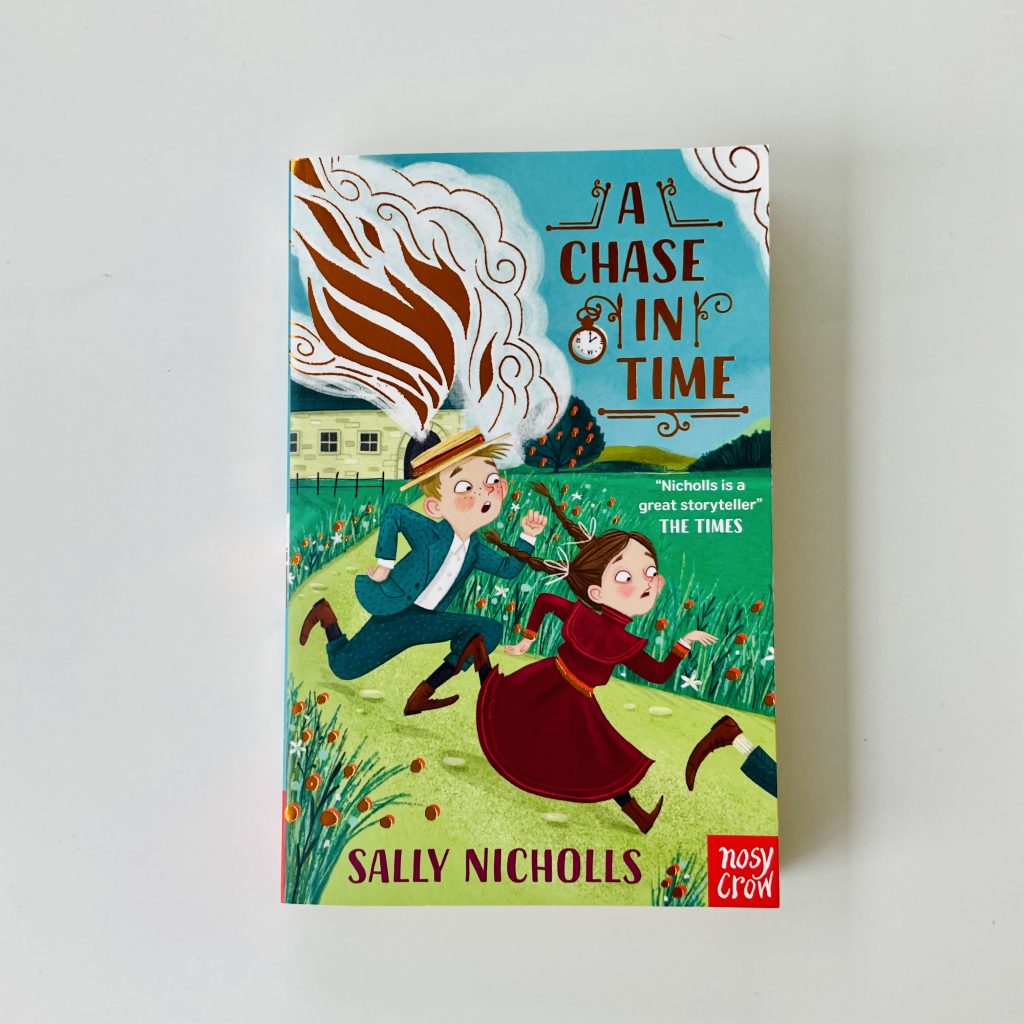 It's been another slow reading week. I have no idea where the time goes at this time of year – I seem to rush from one thing to the next without actually achieving anything. I have, though, finally managed to read A Chase In Time, which was originally published in 2018, but has been re-released with new cover art and internal illustrations.
Alex and Ruby spend their holidays at their Aunt Joanna's grand old house. When they realise that they can travel into the past through an antique mirror, they find themselves transported back to the Edwardian period where they get to meet family members from earlier generations. After a serious crime is committed, the two of them realise that if they don't catch the perpetrator, they may have to remain in the past forever…
This is an entertaining, time-travel mystery for those aged around 7 – 9 who love traditional-style adventures (my daughter does and already has her beady eye on this…). There's lots going on in the story to keep readers engaged, and I particularly like the detail included about the Edwardian period to show the contrast between now and then. Differing fashions and etiquette, the way girls are treated differently to boys, the lack of personal hygiene compared to today and characters smoking with no appreciation of the health consequences – lots of interesting topics to encourage wider discussion, which would make this a good story to share. Fab illustrations, too.
A second Alex and Ruby story was released at the same time as this one – A Christmas in Time. I haven't read it yet as I tend to save Christmas stories for December, but a quick browse through gives me the sense that it will be just as good as this. I'll post a review closer to Christmas; however, if you've already read it and want to share your thoughts, please feel free to comment!
A Chase In Time.  
Author:  Sally Nichols
Cover Art: Isabelle Follath
Illustrations: Rachael Dean
Publisher: Nosy Crow
ISBN: 9781788008662